When we first set up Altor six years ago, we did our initial platform due diligence manually.
As a small advice business, we didn't want to pay lots of money to get an external consultancy to run a due diligence project for us. So we carried out a platform comparison exercise ourselves on a huge Excel spreadsheet running to multiple tabs.
It was all very manual, and it took days to do it. And of course, we had to contact each of the platforms.
How I use Analyser
Having been involved in the original testing, it was great when Analyser came along. We were able to go into the system, quickly build segments for our clients, and then run those segments against our criteria for each platform.
It's turned what was a week's worth of time spent originally into a 15-minute process, because all the back-end data is there and doesn't need to be gathered.
Frankly, to me it makes absolute sense for the lang cat team to capture that data once, and then offer it out to advisers. It's great for advisers, and great for the platforms too, rather than fielding the same due diligence questions from thousands of advisers.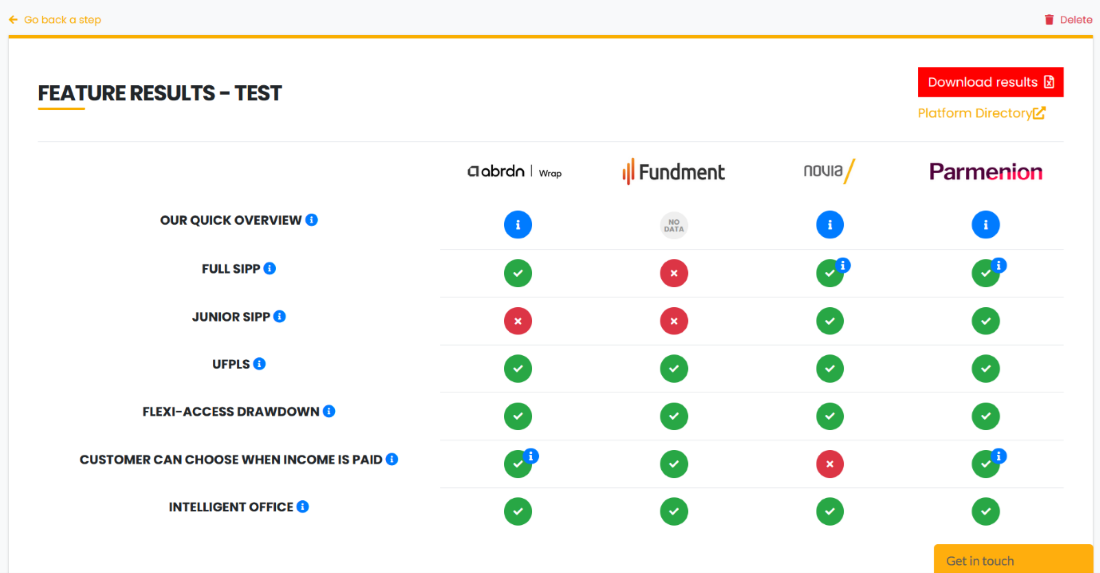 It's not just that initial work either, it's the ongoing maintenance of information.
The alternative would be for us to do a complete refresh of that initial platform data every time we feel it needs to be done.
You've got to repeat the due diligence exercise all over again, because pricing changes, features change, ownership changes; there's so much that changes. It seems absolutely logical to maintain that database centrally, and then let advisers access it.
What about the MPS side of things?
It brought a smile to my face when I heard that Analyser was being expanded out to cover MPS as well.
As a firm, we look at our data quarterly.
Every quarter someone has to manually key the information in and manually build comparisons for every single MPS. You're looking at a half a day of someone going in and manually keying all that in, and with no presets available.
So being able to build the reports in Analyser, and then just go in and refresh them quarterly is such a joy.
Like with platform analysis, there's so much time burned unnecessarily on manual data gathering. So to have a site where we can just log in, it's all pre-built, and we can run off reports quickly, it just saves so much time, it's been fantastic.
I also really like the system itself because it's built on a modern, web-based user interface. From a user experience point of view it's brilliant, particularly compared to some of the legacy stuff.
Would you recommend it?
I would absolutely recommend Analyser, both in terms of platforms and MPS.
On platforms, that's simply because it's a quick, easy and low-cost way of making sure you can show that you've done your due diligence.
Anecdotally, there may be firms which settle on their favourite platform, and just stick with it.
But I think these days, you've got to do the due diligence on platforms and see if there's anything you're missing. It's worth doing even if it's just to confirm that your decision is the right one , but using Analyser is a way of showing and papering that.
As for MPS Analyser, we think it could have an even bigger impact for us on changing our way of working.
Having kit like Analyser is a huge win for us as advisers. I'm sure that as functionality is built out over time, I can easily see it becoming the go-to tool for due diligence.
Matt Pitcher is managing partner at Altor Wealth Management