Time-saving robust due diligence
and suitability at your fingertips
Delve into platforms and MPS providers to get your client suitability right
and repeat it easily
We're no strangers to due diligence and suitability
0
.
potential due diligence criteria
0
.
comparisons run by users
0
.
due diligence reports run
0
.
years of sector experience
Hundreds of advisers, planners and paraplanners are already choosing Analyser for better, easier, quicker due diligence.
Platform and MPS providers already on Analyser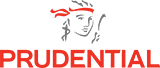 Start using Analyser for free.
See what Analyser can do for you for 14 days… and pay nothing
No obligation to continue | No payment details taken | Data safe and secure